Meet something revolutionary… Community Bakers' product of the month, September 2020, Flexique.
This amazing new cake compound transforms itself into edible fabric — and the possibilities don't end there! You can paint wafer paper and edible frosting sheets as well as transform them into a durable, flexible fabric.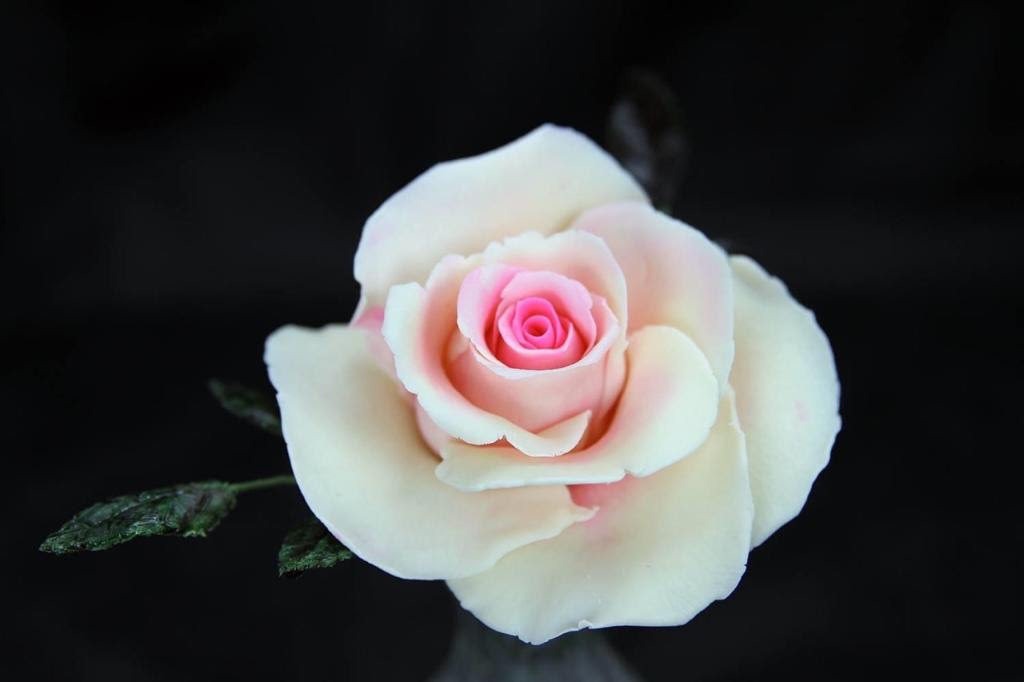 Make a smear-proof paint-your-own stencil for cookies or paint the back of a satin ribbon for a no-bleed through on a buttercream cake. Make bows, delicate flowers, shoelaces, dresses and there's even more!  Flexique have three amazing products that we are so excited to feature.
FLEXIQUE
Make flexible, durable decorations.

Mix with other materials to increase working time and create lasting pliability. Works well with isomalt, chocolate, and gum paste.

Protect edible images.

Use as a food-safe barrier when attaching

non-edible decorations to cakes.
FLEXIQUE INSTANT LACE
Make quick & easy edible lace,

or hearty fabric from textured sheets.

Plus, use with transfer sheets or stencils.
[ Read more about Flexique Instant Lace + ]
FLEXIQUE GLUE
Bond pieces of cured Flexique products.

Attach Flexique to fondant.

Mix with Flexique to increase the stiffness of edible fabric.