January 2021 Product of the Month: BERRY COUTURE SPRINKLE SHOP
With more than 200+ sprinkles available online, Stefanie Bentley with Berry Couture ships to thousands of home bakers across the U.S.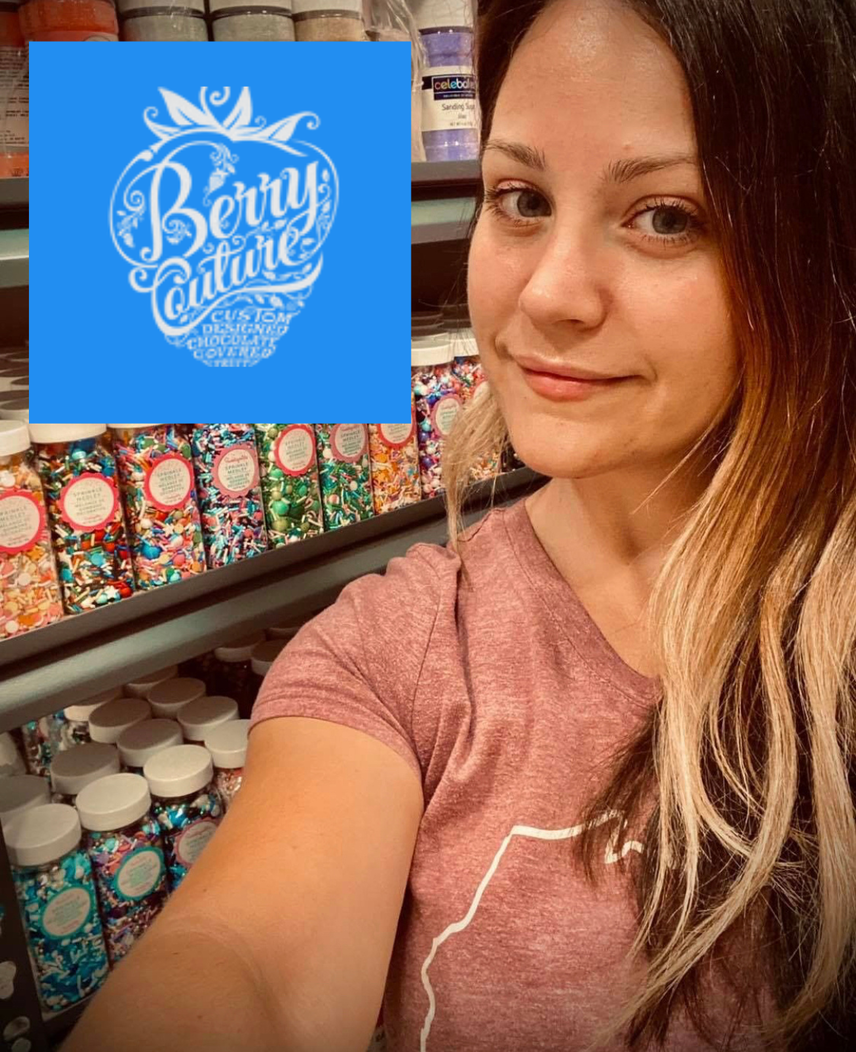 When we started Community Bakers, our main goal was to help cottage bakers everywhere promote their home business. Along the way, our small-but-mighty team has had the opportunity to meet many amazing bakers in our industry that have put blood, sweets and tears into everything they do. Meet one of those people… Stefanie with Berry Couture Sprinkle Shop.
Stefanie married a military man which meant being stationed in many different places including Hawaii. After becoming a mother for a second time, her late grandma reminded her to not lose herself in being a wife and mom. She told Stefanie that she needed to find a hobby that was just for her that she enjoyed.
"I wracked my brain and decided to merge my love of art and Chocolate Strawberries together. I began selling my Chocolate Strawberries as a hobby that quickly turned into a full time job that I loved!" she said.
Stefanie and her family then moved to Indiana where Stefanie experienced her first bakery supply shop and FELL IN LOVE! She discovered amazing products and became quite accustomed to using them for all of her creations that she sold at local farmers markets.
After moving again, this time to Virginia, Stefanie was excited to start selling her chocolate-covered treats but could not find a large scale bakery supply shop near her. Unfortunately, COVID-19 then hit, causing her state to go into lockdown. Since it did not make sense to start a new cottage food business, she decided to PIVOT!!
Stefanie noticed she was having a hard time finding her favorite sprinkle items at any local stores, so with her COVID-19 stimulus check, she decided to take the leap and open Berry Couture Sprinkles Shop, an online source for all your sprinkles needs.
Stefanie built her website with the home baker in mind, making sure to offer a flat rate shipping fee with lots of sprinkle options from different brands at great price points.
"I wanted to make sure that home bakers can get what they need and still make a nice profit from their sales," she said.
We are so excited to make Berry Couture Sprinkle Shop our 2021 January vendor of the month!